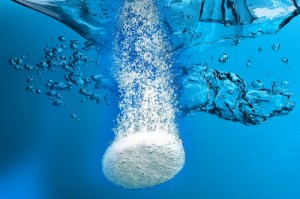 West Penetone is proud to offer a new product for the treatment of drinking water for animals or for the treatment of irrigation systems in greenhouses.
Dutrion is a revolutionary, safe and environmentally-friendly concept used to disinfect water lines, filtration systems, ceilings, walls and floors. Unlike traditional liquid chlorine that attacks all the organic matter in the water before it kills germs, Dutrion is very selective and is designed to only destroy micro-organisms. This makes it much more effective.
Effective against E. Coli, salmonella, listeria, staphylococcus and other pathogenic organisms
Effective against bacteria, algae and fungi on plant cuttings in the ground or cut and on the seed beds and planting cubes.
Destroys the bio-film present in water lines
Increases productivity
Non-corrosive to equipment
Cost effective
Easy to use effervescent tablets
Long-term effect
Effective at low concentration
Safer and more efficient than chlorine or peroxide
Accepted by Health Canada
Please contact your technical representative for details on how this product can be effective for your facility.
Treat the problem at source for greater productivity